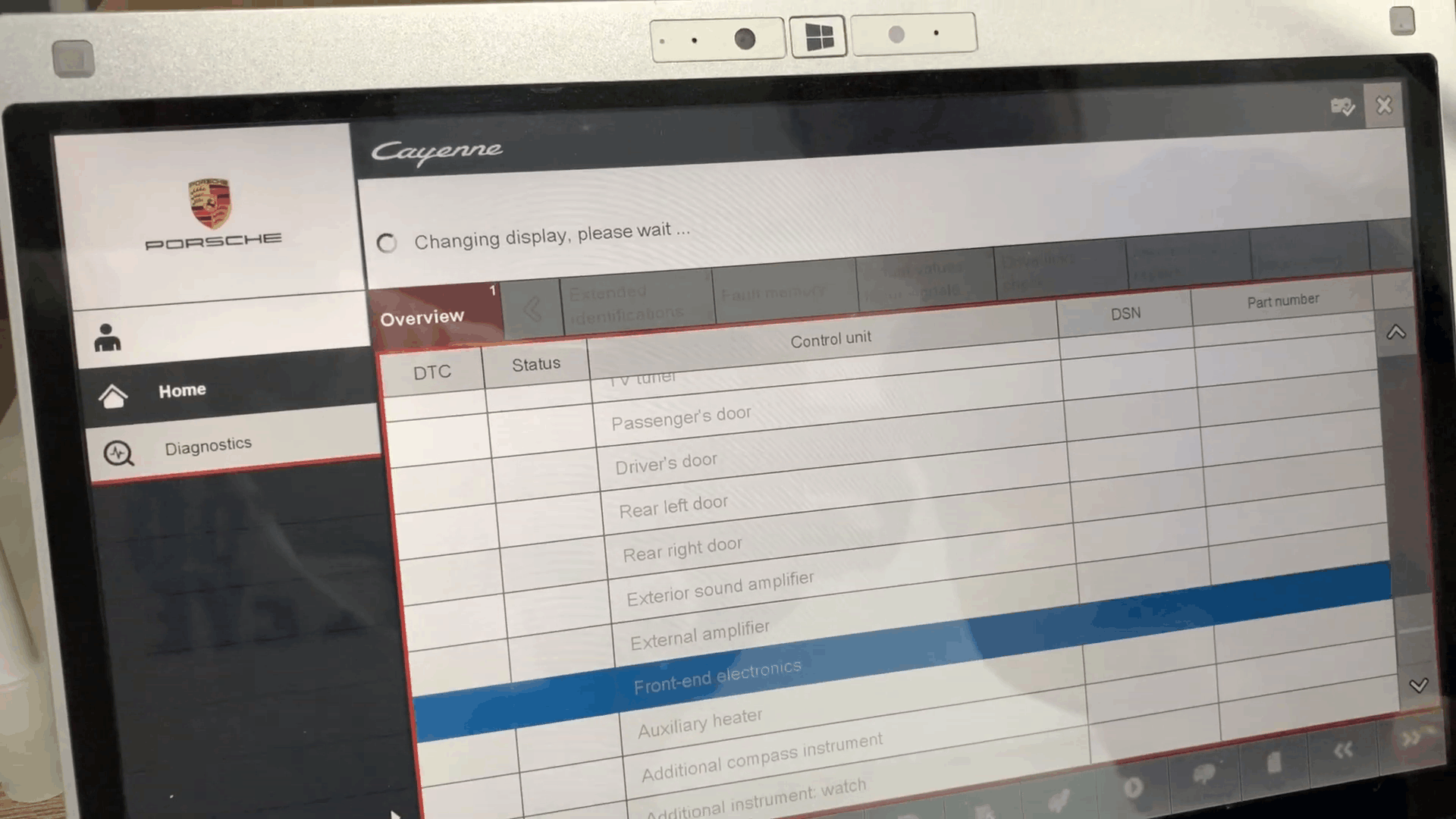 Hello everyone, today I'm James, I choose a new product, the luxury pv3, you can use the new luxury model.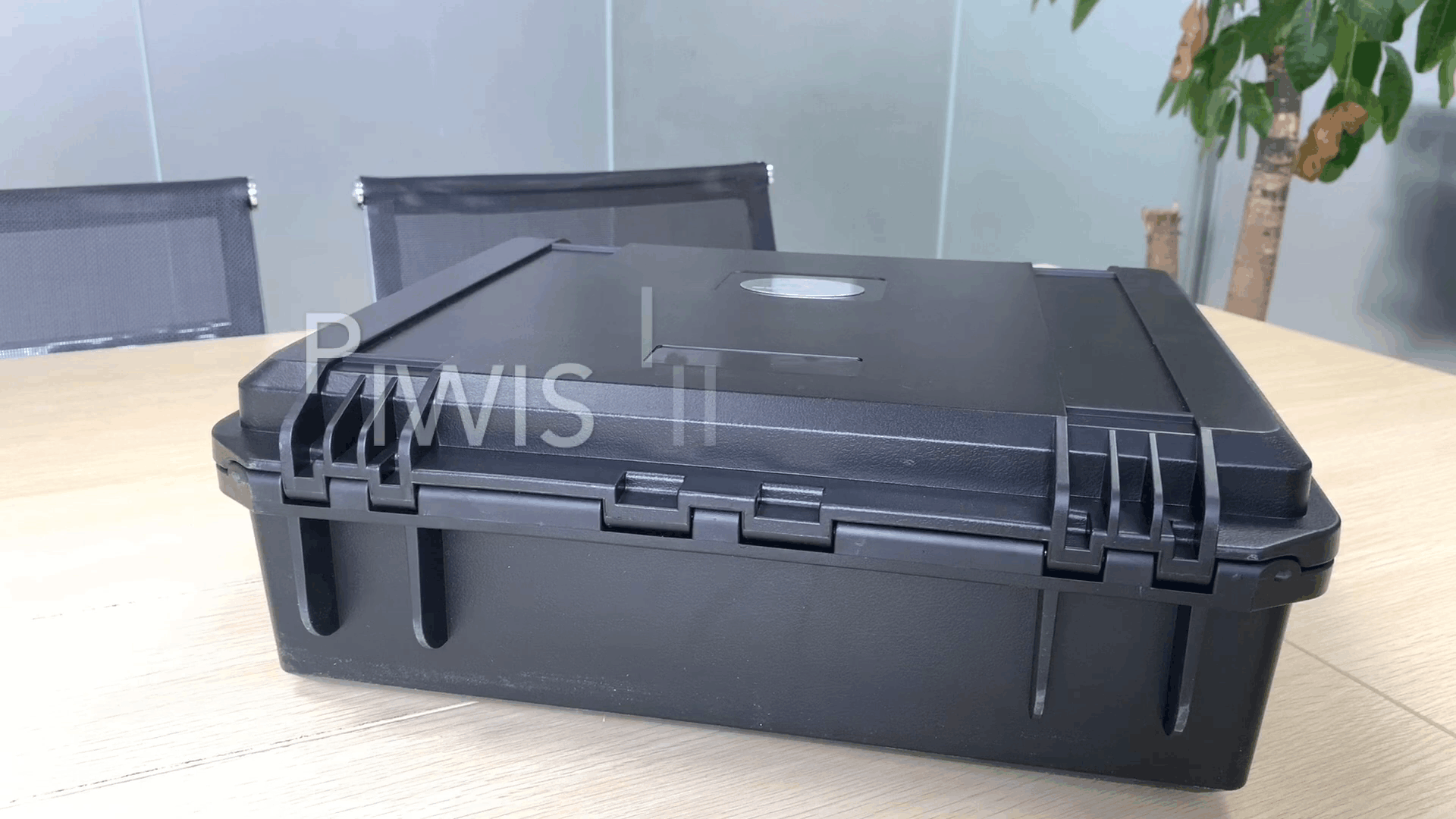 Today I will show you the details of the piwis3 hardware and software, as well as the connection steps, and how to use this device with the cayenne 92A.
Through this two times and a year from 2018 you have to use ps3 two of these, new modules I coded programming, goodies, boxes. Here you can see the box that you say is very powerful. Here's a luxurious bogle and now we open it and see. You can see what's inside when you open it up. This is a Panasonic laptop, a Panasonic laptop, it's not brand new, but we posted me and think you said it's ok, I believe the most important thing is the battery (battery, battery health) condition. What the mall does is Panasonic cf, +, x4, cf, m, x4, ok and then close to see what's in there. Here's the main unit, the host, here's the host device. OK, let me put the camera on the table. ok it used the previous deluxe line that made a splash, deluxe guys answered directly to the power, you know things led tech test here's the serial number, pt 3g, v ci, and some warnings and some icons this is from power adapter for laptop, this is a usb cable, usb cable. You can connect like this to connect, so you can use wires. USB connection to laptop. This is a hardware device. I'll show you how we used it to test for pot problems Power on the laptop to see the software here is the power button power panasonic? OK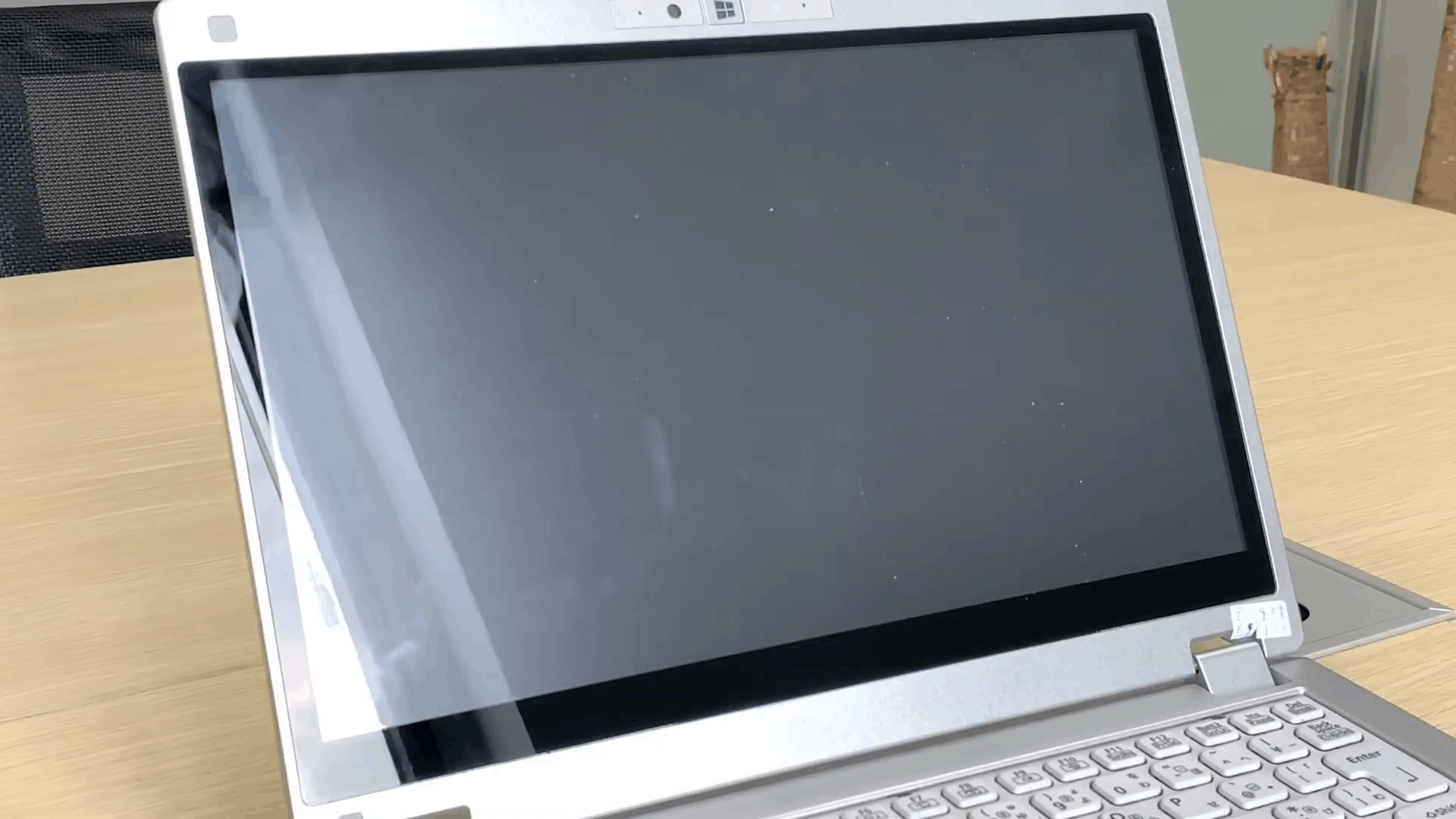 Now we enter the system. OK, we're under the system. You can see the Software Diagnostics application here. Tools system system, we see a configuration, okay, let's check the software version here. This is thirty-eight: four: zero. zero:zero:zero:zero! is really zero! OK, it's time to upgrade the software. If you have a certificate, you can upgrade a line and the word we want See Diagnostics in the Diagnostics menu. You can see some of the immobilizers used to fund diagnostics also scan to this screen on this laptop with a touch screen. This way you can just type on the screen with your finger. like this app. OK, tools. Ok, so you can see you can see some configuration — if you want to switch the language you're using can just leverage that here. Okay, you can see languages, English, French, Italian, Spanish, Japanese and Chinese and review what you have. You can see now we connect to the device and connect to the ECU to have software and hardware functional testing. Ok, now we start by connecting the USB cable to the vci USB port. We connected on the other side, connected to the laptop USB port connection. Well, here you can see that the led is already blinking and the obd port. You have to connect to the car obd. Here we use a deluxe module – . Instead, good connections. Excellent, ok, now we're sure the alidade connection is done, you can see from the laptop here, this icon, you can see it through the usb, that means it's connected now we test it in two ways: here the car we Diagnostics and speed will be selected. Here we connect to the user manual mode because we are not connected to the real car. Here we use chili, and like your connector, this operates pretty much the same as pubis 2, so it's not a lincoln that is hard to understand. The real Unified Data device is flashing, starting an application. Please also wait. If you want to change the language intent here and this module here, we select one of the front-ends and electronics here as well as the printing press to change the display.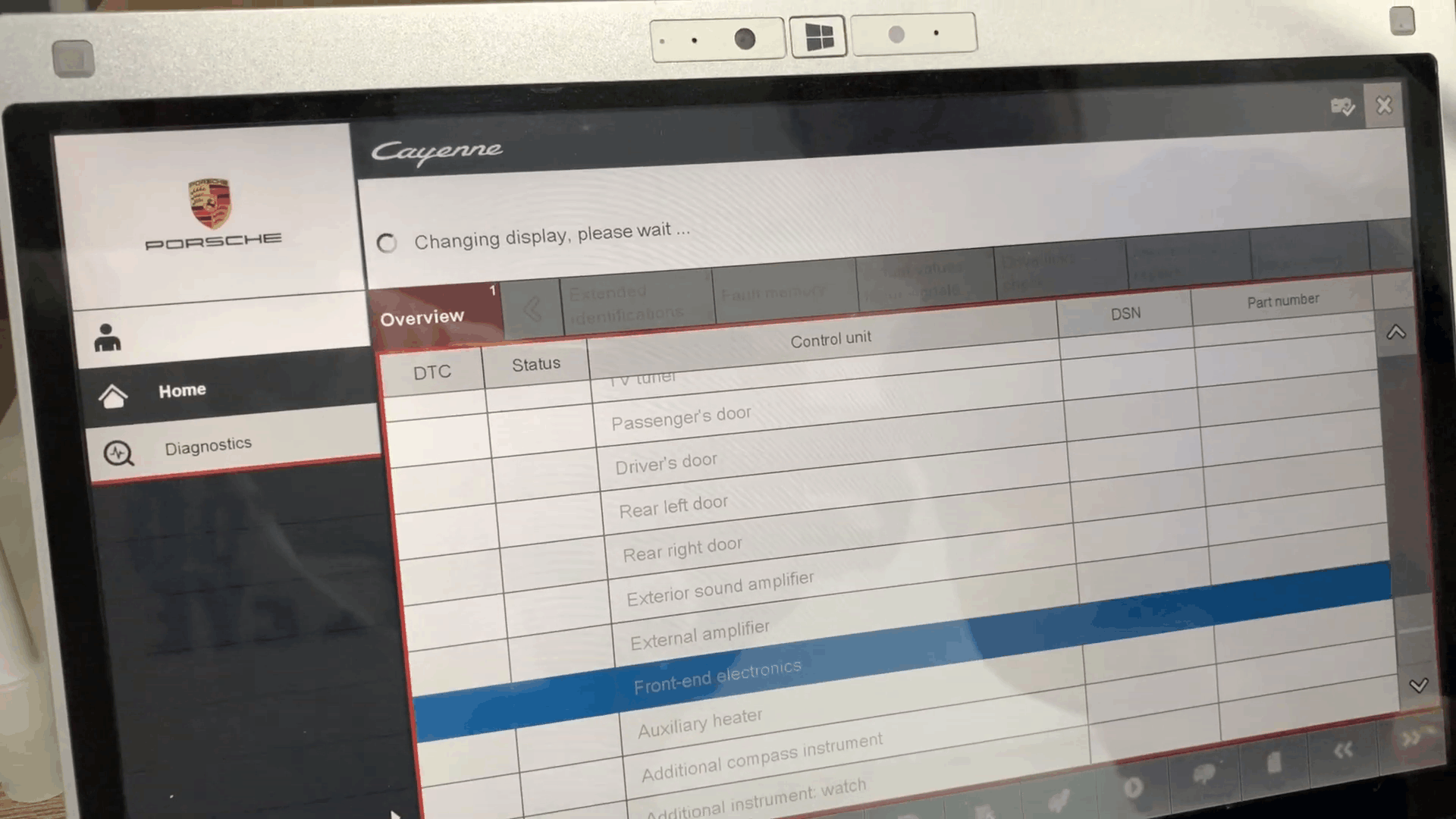 Please wait for the next one, ok! Now you can see some here, pond number and control unit number dsm number stuff. If you want to read the fourth breast you can just select the fourth memory and read here out of memory, this is a complete memory and fault finding function you have to help you find what the fourth lesson is about and actual values.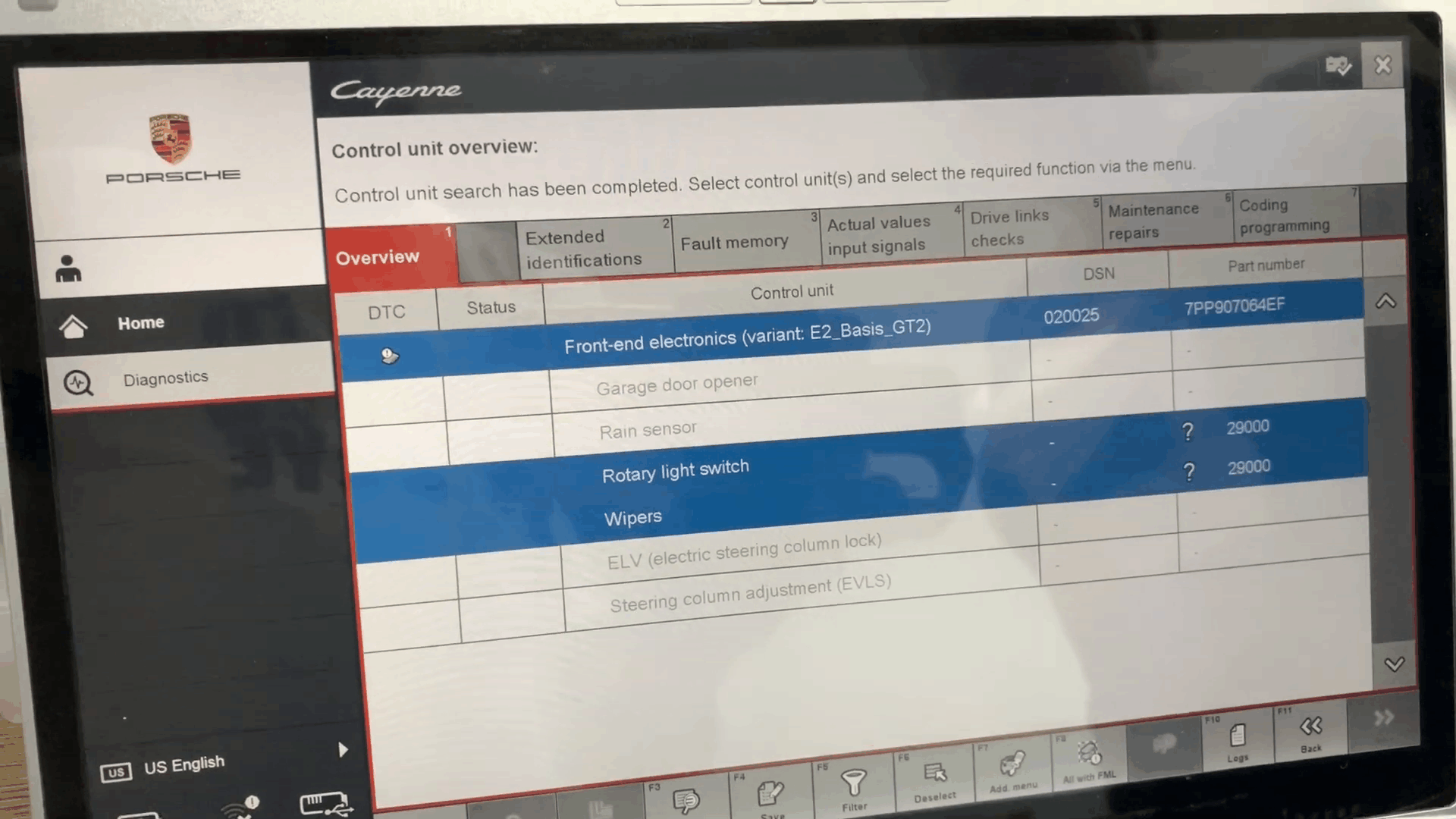 Things like lab data, rico info, you can pick anything a major era detail you can see, info. OK So when you read the lab data, you can see here it's splashing right now. It's always flashing, which means to communicate with the recall If you're interested in this project, stay tuned to www.autonumen.com, there's what you're looking for.