As the official UK supplier of Launch automotive diagnostic tools, we often end up fielding a lot of questions regarding our aftermarket products. These come in not only from trainee mechanics and DIY enthusiasts, but even longtime professionals in the industry. In this FAQ About Diagnostic Tools, we'll take you through the more common enquiries people like to park our way, ranging from a bare basic overview of diagnostic tools to the more specialist areas of fault finding.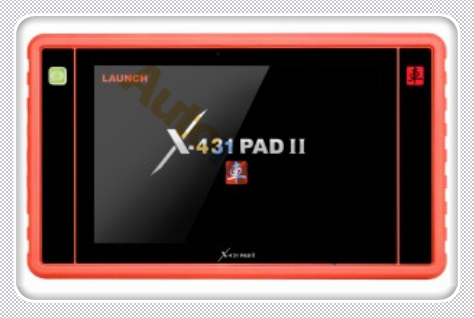 Q: What are Diagnostic Tools?
A: This is the most simple question to answer, but nevertheless the most relevant for those who many not be all that mechanically minded (even if you are, it's possible that you're just not familiar with just how complex modern automobiles have become). Whilst older makes of car relied on specialist tools and a fair amount of detective work when it came to figuring out faults, today's vehicles make use of OBD-II ports. Standing for 'On Board Diagnotics',  the port is always located in the driver's side footwell, under the dash, and can be used to access basic data about the car, such as speed, brakes and even driving habits.
A Car Diagnostic Tools works with the OBD2 Scanner to read a car's data stream, perform actuation tests and ultimately lead to a fast and efficient repair process that wouldn't have been possible decades ago. Launch OEM level car diagnostics are particularly ideal for independent garages, and tools like the Launch CRP229 Creader Professional even allow home hobbyists with a strong engineering knowledge to have the same powerful diagnostic capabilities which were previously only available at OE dealers.
Q: How do Car Diagnostic Tools help with repairs?
A: When you plug a diagnostic tool into a car's OBD-II port, the scanning function will produce a list of 'active fault codes', which allow you to begin troubleshooting. There's over 3000 generic codes, and even more that are manufacturer specific. Launch tools take this detective-like process to a heightened level of convenience by allowing you to record the data from your port, or in the case of the Launch X431 Pro III, even share it with a built-in social community of users to help solve the problem with the advice of real automotive experts. Furthermore, it's worth noting that the most up to date Launch products can diagnose faults on 90% of all European, Asian and American vehicle brands.
Q: What do I need to use a Diagnostic Tool?
A: Whilst some OBD2 Scanner need pairing up with a laptop to display data or even just print it out, now most of the Launch range takes care of all the work in a single device. Thanks to built in wi-fi capabilities, you can even update the scanner when needed, and there are additional peripherals such as portable printers, waveform substituting Sensorboxes and a wide variety of cables designed to save you time based on your particular model from the X-431 series.