What is Perkins EST 2022A?
Perkins EST 2022A(replaces 2020A) is a diagnostic program, which is a software part of a service system "TIPSS". The user can use the test program Perkins EST 2022A for communicating with 2300/2800 electronic engines Perkins (FG Wilson 300 – 750 KVA range) and FG Wilson panel PowerWizard. This connection is via the J1939 data link.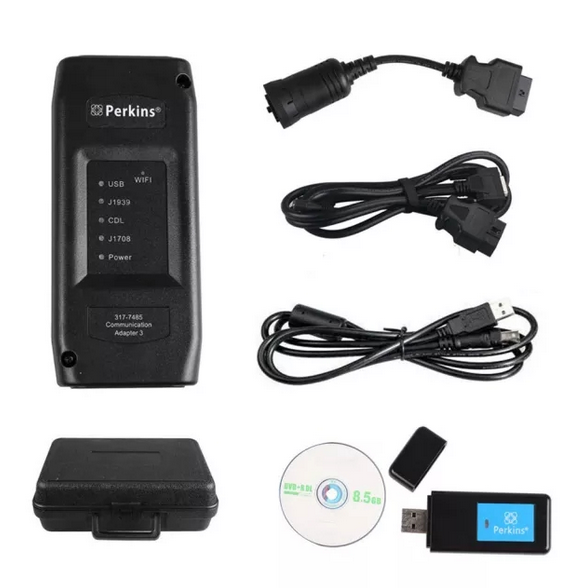 Perkins EST Function List:
Override Powerwizard level three passwords
Configure and/or change system parameters
Display, graph and record logs of parameter status
Display the status of a group of parameters (temperatures, pressures, etc)
View and clear active and logged diagnostic codes
View and clear active and logged event codes
Display, view or change the current Configuration File or Base level Flash File
Upload, download and save configuration files
View a list of irregularities logged by the ECM (engine control module)
Perform diagnostic tests
Perform calibrations
Print reports and diagnostic results.
Perkins EST Features:
1.Facilitating the troubleshooting of electronic engines.
2. Essential in replacing an ECM on a Perkins' 2300/2800 series engine.
3.Replacing or retrofitting an FG Wilson Powerwizard control panel module – the new standard in FG Wilson control systems. A blank module can only be configured using EST (installing the base flash file into a blank Powerwizard module).
4.Upload, download, and save configuration files,bypassing Powerwizard level three passwords.
5. Update Powerwizard control panels version as required.
6.Additional Powerwizard language files as required.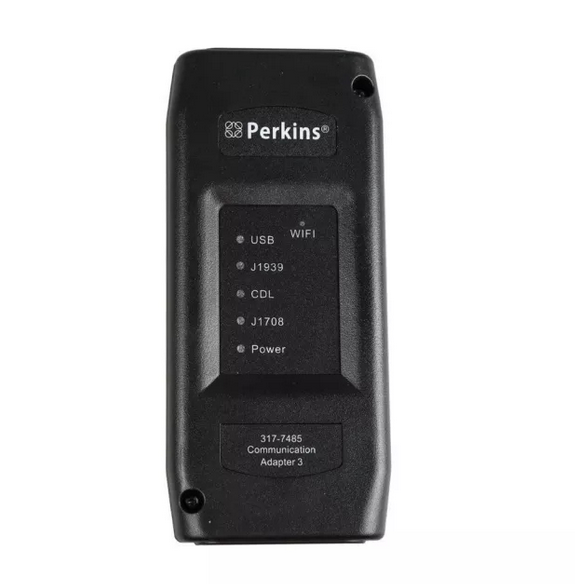 What's New in Perkins Electronic Service Tool 2022A
End of Support for Windows 8
The service tool has ended support for Windows 8. If you have windows 7 or 8/8.1 we can offer you the previous version of Perkins EST 2020A, which is compatible with both versions.
Microsoft® Windows™ 11 Compatibility
Service tool testing has been performed and the service tool is compatible with Windows 11.
Configuration Group Headings on ECM Replacement Feature
In order to help the user find ECM replacement configuration items easier, configuration items in the ECM Replacement, Fleet Configuration and Product ECM features are now grouped under their group sub-headings,
as is done in the main configuration feature.
Calibration Images
Images attached to calibration instructions will no longer need to be opened manually to be viewed by a technician. The service tool will now have split user interface windows for calibrations that display pictures. This will allow the technician to see the images without having to navigate away from the instructions. Images may be opened into individual windows and resized for better clarity.
The user interface for calibrations that do not display pictures will remain unchanged.
Available subscriptions:
CLS00001 CLAAS Standalone Comet/Flash
PERK5007 Customer
JLCG2109 – Genset Only
PERK5008 – Internal
CMFG0612 – Engine Only
TIPS2004 – Full Support
EERE2001 Comet Factory Build for Perkins
To work with a diagnostic program Perkins EST 2020A needs a laptop computer with any USB or serial port and Windows 2000 or XP. Program Perkins EST quite demanding on CPU; hence, the slower the processor, the slower the program will work.
https://www.autonumen.com/goods-4431-Perkins-EST-Interface.html