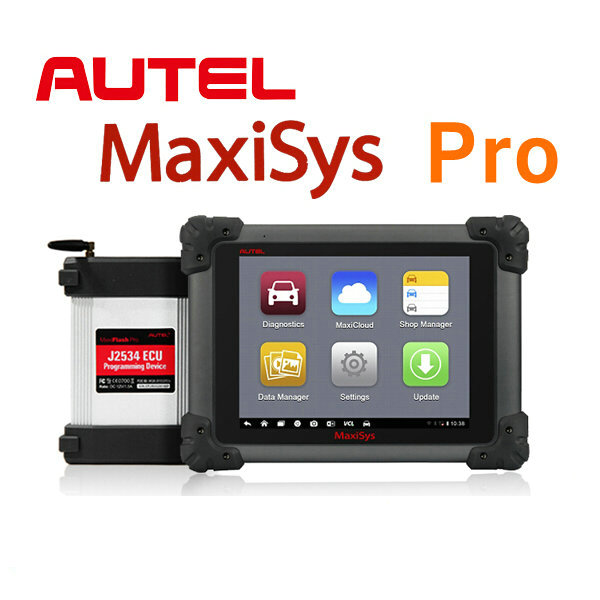 I have used an Autel diagnostic tool before, so I found no problem using the tool. The diagnosing took less than 5 minutes.
How to use Autel MaxiSys Pro to diagnose
1. Apply MaxiSys MS908P to a car and a computer;
2. Start up MaxiSys MS908P on the computer;
3. Select "Diagnostic" and you will have access to the vehicle OBD diagnostic menu;
4. Select "Auto Scan" to carry out a full diagnosis of all systems;
5. Finally, you will receive one or more DTCs if there is something wrong with the vehicle.
Autel Tools Autel maxisys pro 908p contains a J-2534 reprogramming box and special MaxiSYS? Pro software. It covers vehicles makes made from 1996 and newer ones, including above 80 US, Asian and European vehicle makes.
Made with the DNA of Autel's diagnostics family, the MaxiSys is built to offer most of the prestigious qualities with the MaxiDAS DS708 with extreme simplicity and powerful diagnostic performance. Though the MaxiSys has evolved far beyond the main capabilities. Utilizing an A9 quad-core 1.40GHz processor that has 50% increase in speed versus competing products, a 9.7" LED screen with a resolution of just one,024 x 768 capacitive touchscreen display, the newest multitask-capable Android Main system, and also the best possible coverage of OE-level diagnostics, the MaxiSys would be the perfect diagnostic solution for shops and technicians who demand unrivalled smart technology and smart repairs.