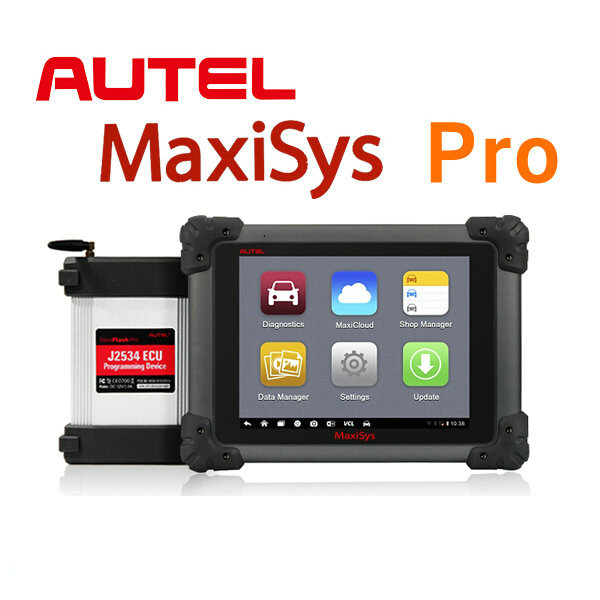 Designed with the DNA of Autel's diagnostics family, the MaxiSys is built to offer many of the prestigious qualities of the MaxiDAS DS708 with extreme ease of use and powerful diagnostic perfo.Nowdays, most of our customer want to buy the autel product, but they did not know how to chose.As most of the autel item have the same function and feature, but also have many different.They also send me email to ask what the different of the item,so now i have make a picture to show what the different of them, we hope it can help you.
The Highlight of Autel MaxiSys Pro MS908P:
1.Autel Maxisys Pro can do online programming ,at the same time it's compatiable for diagnosis and online programming for part of the original software.
2. MaxiSys Pro HAVE 6 Kinds of languages for you choose:English,German, French, Spanish,Portuguese
3. Extensive vehicle coverage for more than 40 US, Asian and European vehicle makes
4.MaxiSYS Pro includes the J-2534 reprogramming box and special MaxiSYS Pro software
5.The VCI connects wirelessly to the main unit with ultra-range Bluetooth / WIFI
6.Intelligent memory of vehicles for easy and quick diagnosis of tested vehicles
Autel Tools not only supports basic functions on complete capabilities for codes, live data, actuation tests, adaptations, coding and online ECU programming, but also provide service on completing the most complicated and demanding vehicle issues. Furthermore, it is also with powerful design, 9.7 inch 1,024×768 LED-backlit glossy widescreen Multi Touch display with IPS technology, Cortex-A9 quad-core processor and internal reliable and fast 32GB Solid state drive for better performance and as well as for easy operation.