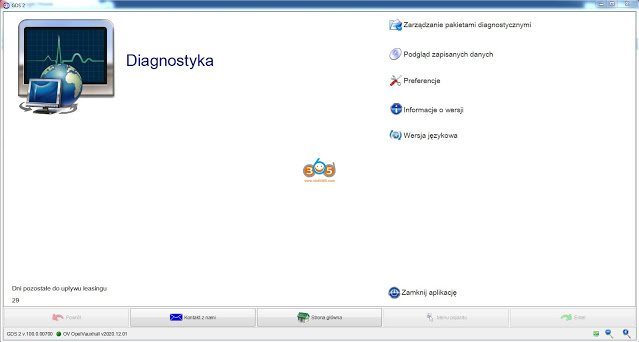 The GM MDI 2 multiple interface will transfer data faster than a MDI 1/ VCX Nano GM (since its a MDI1 clone).  The GM MDI2 clone blue box are out,  running about $200, it is really needed for the 2020 and future cars that will be running the future global B platform.
Hence installing the needed software to get everything to run can be almost brain damage if you are not tech savvy, and because of this, There is the MDI 2 clone with cracked free type software already loaded on a Sata Hard drive for $260.
MDI2 with 2020.09 HDD v8.3.103.39 gds2 tech2win
It will work on win10, but the cracked software for MDI2 clone requires win7.
Tips:
1. If you purchased V2020.09 GM MDI GDS2 Tech2win software Sata HDD, please directly plug it into your computer with Win7 OS, then confirm if the driver can be used, that's oaky, it is not necessary to install by yourself.
If it prompt update the JAVA, please don't update it otherwise the GDS won't be working.
If it prompt update the firmware, just do it.
2.After updating gm mdi manager, please update the firmware simultaneously.
3.The WIFI GM MDI 2 Multiple Diagnostic Interface from Autonumen is compatible with the original Bosch GDS2 software, as long as the user has License by yourself.
Customer feedback on MDI2 clone and genuine GDS:
"I just received my MDI II clone a couple of days ago and did a firmware update to make sure the latest v2020.12 Bosch software would recognize it and update it and it did with no problem. Programmed an ECM on bench. Connecting it through ACDelco Tis2Web and then use SPS to program the actual controller.
It is verified working with bosch GDS just as the seller advertised."
If someone is looking to buy a global B platform car, and needs a tool that will work on both it and the older cars like the C6 corvette, gm mdi2 clone really is the ticket. As for right now for a C6 and "A" platform cars, the vxdiag vcx nano gm has you covered for $109 instead.