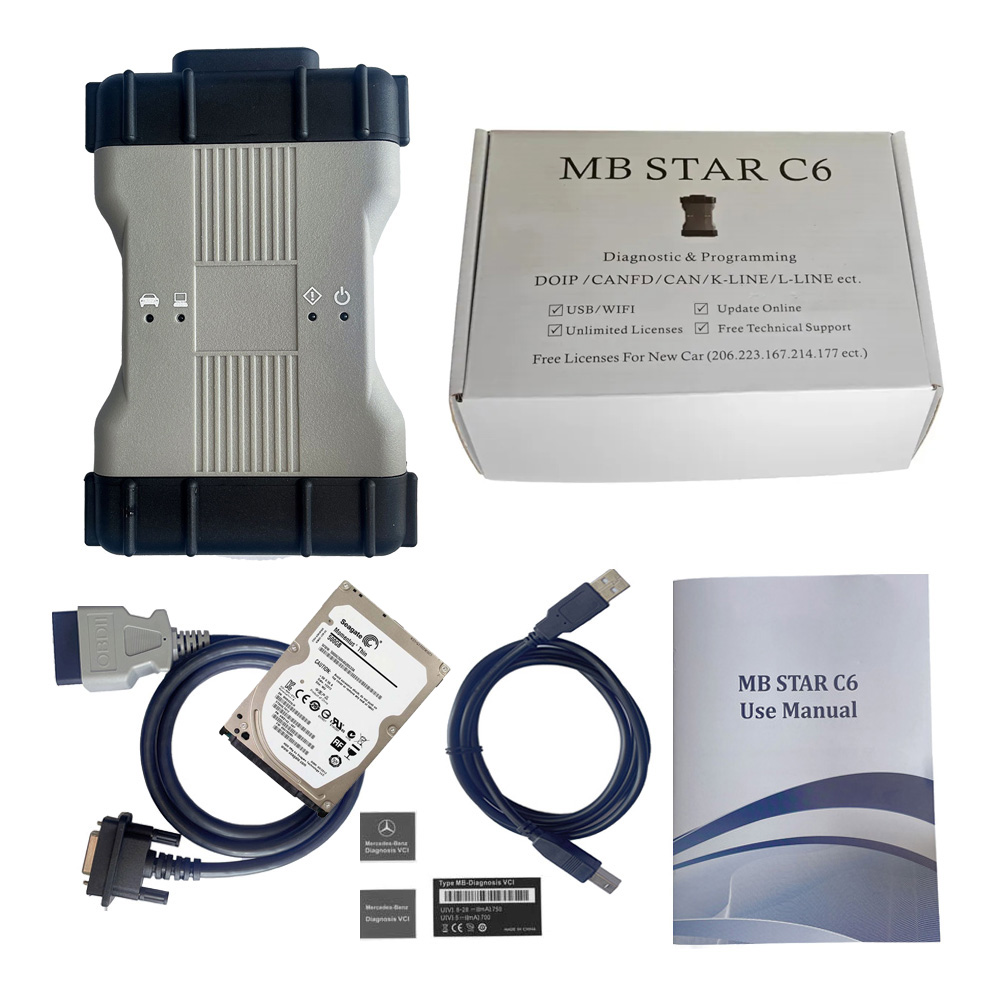 MB Star C6 is an OEM Xentry VCI DoIP interface, which is considered the best Mercedes Benz diagnostic tool recommendation for 2023 Compared to the sd connect c4/c5, it offers more functions, especially during SCN online coding. However, it does not support Vediamo.
The MB Star C6 Diagnostic Tool is compatible with VXDIAG For XENTRY software and supports new Mercedes Benz vehicles till 2021. It also supports DoIP and comes with the V2021.03 OEM XENTRY C6 software version. Additionally, it has wifi capability for convenient connectivity.
The MB Star C6 interface has various capabilities. It can be used for diagnosing, programming, simulation studying, repair information, automotive maintenance, technical service bulletin, and more. It is suitable for all model series of Mercedes Benz vehicles. With DoIP support, it covers more functions during SCN coding compared to SD C4/C5. Firmware updates are rarely required, eliminating the need for frequent diagnosis updates. Furthermore, it does not require an external power supply unit.
The XENTRY Diagnostic VCI software package for MB Star C6 includes several components. It includes DAS/Xentry V2023.09, which stands for the automatically Diagnosis Assistance System. DAS is the new software released by Benz Company after 04/2009 for diagnosing new cars. WIS net 2021.07, or Workshop Information System, provides a complete view of the wiring diagram, component location diagram, and maintenance method. EPC net 2018.11, or Electronic Parts Catalog, offers detailed information on parts and components. ST Finder 2020 and StarFinder 2022/2008 provide part location finding capabilities. SDmedia 2015.01 is also included. However, it should be noted that the MB Star C6 hardware does not support Vediamo. Additionally, the software package includes DTS 9.02 + DTS8.13, which is engineering software for offline programming.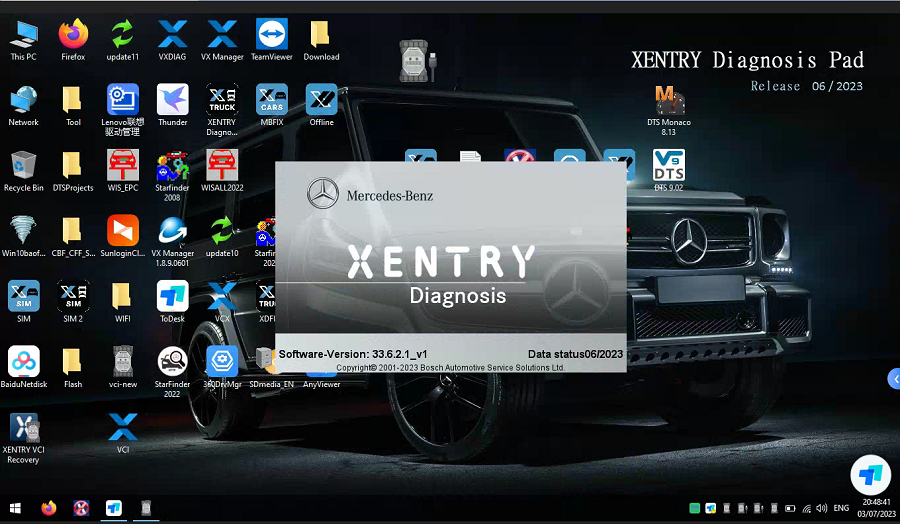 The MB Star C6 Xentry diagnosis VCI features a compact and sturdy construction without a PC core, battery, fan, or display. It supports various systems and modules found in Mercedes Benz vehicles, including engines, transmissions, suspension systems, traction systems, restraint systems, drive authorization systems, electronic ignition systems, pneumatic system equipment, air conditioning/climate control systems, instrument clusters, tyre pressure control, parktronic systems, keyless go, D2b Command & Audio Gateway, TV tuner, headlamp range adjustment, seat electronics, Rvc, RST & Vario Roof modules, automatic clutch systems, M-Class body modules, and Assyst & ASSYST + systems.
In summary, the MB Star C6 is a highly recommended diagnostic tool for Mercedes Benz vehicles. Its compatibility, extensive functions, and reliable performance make it the best choice for 2023.