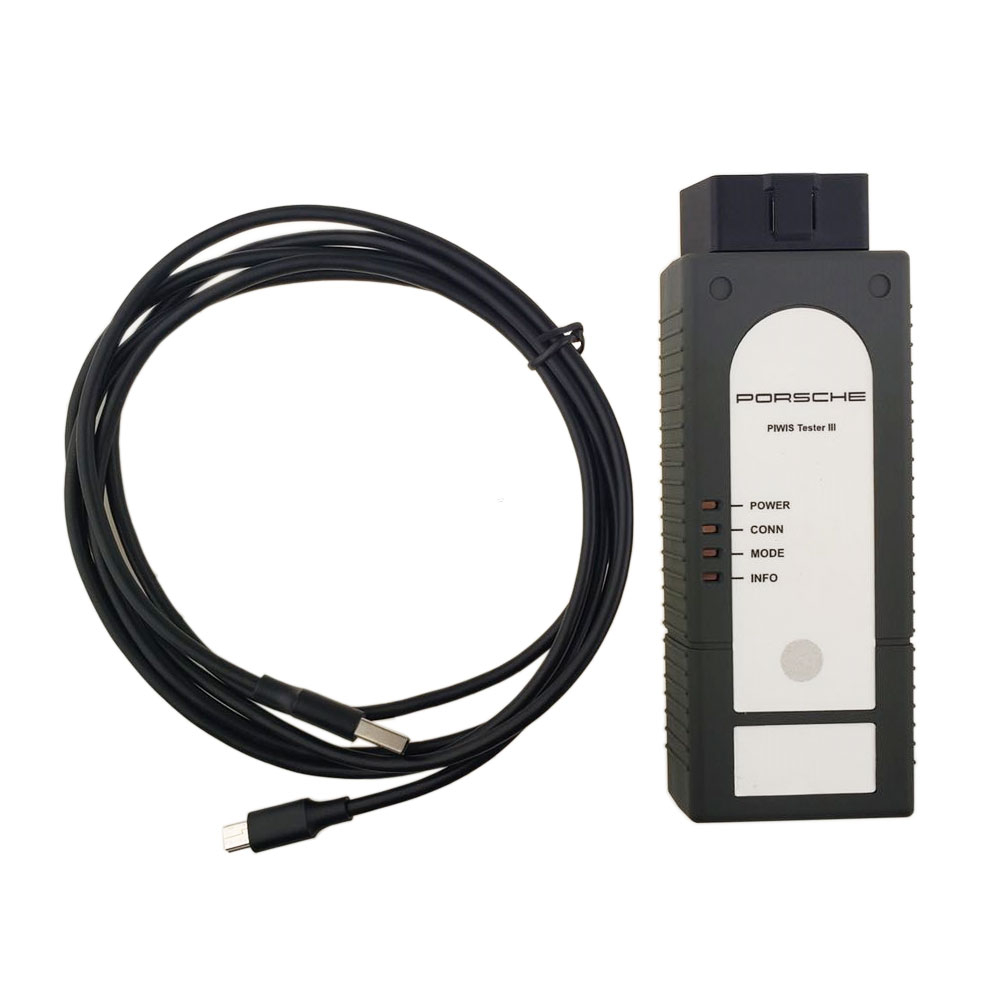 Porsche PIWIS Tester is the new third-generation Porsche diagnostic tool, more user-friendly and faster and more efficient for auto diagnostics and online programming.
Porsche Tester III Software details :
1.Dual Software: V42.100.02 & V38.250
V38.250 (with Engineering software support offline programming)
V42.100.02 (with Engineering software support online programming,but you should have an online account and certificate)
2.Functions: Diagnosis and Programming
3.Update: By SSD
4.Connection: Via USB
5.Multi-Languages: German, English, US English, French, Italian, Spanish, Japanese, Chinese, Russia, Portuguese, Netherlands
6.Vehicles Coverage: Support all Porsche till Nowadays
Porsche Piwis 3 Tester Coverage
All Porsche from 2005-2023,some porsche from 1996-2005:
Porsche 911:
•992
•992 Campaign
•991
•997
•996
•996 GT2
•996 GT3
•993
•964
Porsche Boxster:
•982
•981
•987
•986
Porsche Cayman:
•982
•981
•987
Porsche Cayenne:
•9YA
•9YA Campaign
•92A
•9PA
Porsche Panamera:
•971
•970
Porsche Macan
Porsche 918 Spyder
Porsche Racing Cars:
•935
•991 GT2 RS Clubsport
•982 Cayman GT4 Clubsport
•981 Cayman GT4 Clubsport
Miscellaneous:
•Carrera GT
•GT1
•968
•944
•928
As a leading authority in the field of automotive diagnostics, Porsche has always been at the forefront of technological advancements. The Original Porsche Piwis III with Software in SSD (Solid State Drive) is the epitome of cutting-edge diagnostic tools, designed to empower Porsche technicians and mechanics in delivering top-notch service and repairs.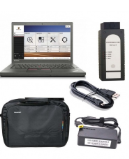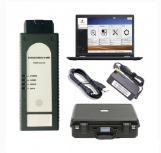 The Original Porsche Piwis III with Software in SSD is an indispensable tool for any Porsche workshop. Its advanced diagnostic capabilities, online programming functionality, and user-friendly interface empower technicians to deliver exceptional service and repairs. By investing in the Piwis III, workshops can enhance their efficiency, accuracy, and overall reputation. Embrace the power of the Piwis III and unlock the true potential of Porsche diagnostics in the pursuit of automotive excellence.