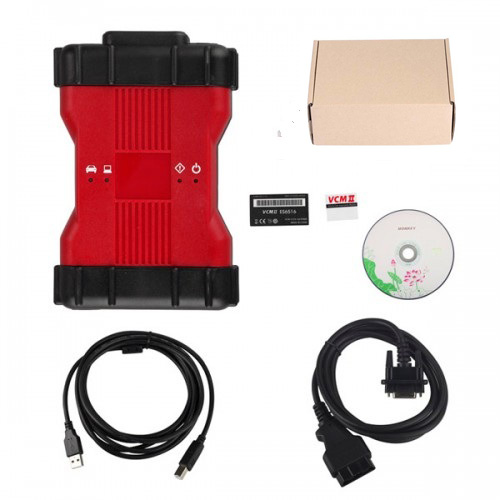 In the ever-evolving automotive industry, staying up-to-date with the latest diagnostic tools is crucial for mechanics and technicians. Ford VCM 2 IDS Software is a game-changer, providing a dealer-level diagnostic experience for Ford vehicles. In this blog post, we will delve into the features, benefits, and capabilities of the Ford VCM 2 IDS Software, highlighting its seamless functionality and the convenience of a free download.
Ford VCM 2 Overview:
The Ford VCM 2 IDS Software is compatible with Ford IDS V98 (CD Software) and operates on Windows XP/7. This software is designed to support most 16-pin Ford vehicles, making it an invaluable tool for mechanics and technicians. With multi-language support, it ensures accessibility for users across the globe.
Highlights of Ford VCM 2 IDS Software
1. Wireless Connectivity: The VCM 2 IDS Software introduces a cutting-edge feature, allowing wireless communication with your laptop or computer. This eliminates the need for any hardware or software upgrades, enabling technicians to work remotely on vehicles while the VCM II is directly connected.
2. Full Dealer Diagnostic Capabilities: The VCM II, in conjunction with IDS, provides complete dealer-level diagnostics for most 16-pin Fords. This includes scanning, airbag diagnostics, key programming, ECU programming, and PCM programming for all new Ford vehicles.
3. Backward Compatibility: The VCM II is not only suitable for new 2013 Ford vehicles but also compatible with most 16-pin Fords. This ensures that technicians can utilize its powerful capabilities across a wide range of models.
4. Enhanced Functionality: With the Vehicle Measurement Module (VMM) and the optional Customer Flight Recorder (CFR), the VCM II offers additional advantages. The CFR allows technicians to monitor and record live data streams, facilitating the diagnosis of intermittent problems.
Capabilities of Ford VCM 2 IDS Software:
The Ford VCM 2 IDS Software empowers technicians with a wide range of functionalities. Some of the key features include:
1. Automatic vehicle recognition: The software can quickly identify the vehicle being diagnosed, saving time and effort.
2. Diagnostic Trouble Codes (DTCs): Read and clear DTCs to identify and resolve issues effectively.
3. Live Data-stream with Recording & Playback Functions: Access and analyze real-time data from the vehicle's main ECUs, facilitating efficient diagnostics.
4. Guided Fault Finding: The software provides step-by-step guidance to help technicians pinpoint and resolve issues accurately.
5. Software Re-flash for Existing ECUs: Update and reprogram existing ECUs to improve performance and resolve software-related problems.
6. Programming & Installation of new ECUs: Effortlessly program and install new ECUs such as PCM, ABS, Instrument Cluster, Air Bag, and Fuel Pumps.
7. Key Programming: Program new keys for Ford vehicles, ensuring seamless functionality and security.
8. Injector Coding: Precisely code and calibrate injectors for optimal fuel delivery and.
9. Speed Governor Adjustments: Set, adjust, or remove speed governors as per the vehicle's requirements.
10. DPF Regeneration: Facilitate the regeneration of Diesel Particulate Filters for emissions control.
11. Brake Bleeding: Perform brake bleeding procedures accurately and efficiently.
12. Steering Angle Resets: Reset the steering angle sensor for proper alignment and safety.
13. All Other Dealer Functions: The Ford VCM 2 IDS Software supports a wide range of other dealer functions, ensuring comprehensive diagnostics and service.
The Ford VCM 2 IDS Software is a powerful diagnostic tool that provides technicians with the ability to diagnose, scan, program, and perform various functions on vehicles. With its user-friendly interface and seamless wireless connectivity, it streamlines the diagnostic process, saving time and effort. Download the software for free and unlock the full potential of your Ford VCM 2 for a superior diagnostic experience.