V9.8 CNH EST Software Free Download for CNH DIAGNOSTIC KIT DPA5 Case New Holland Electronic Service Tool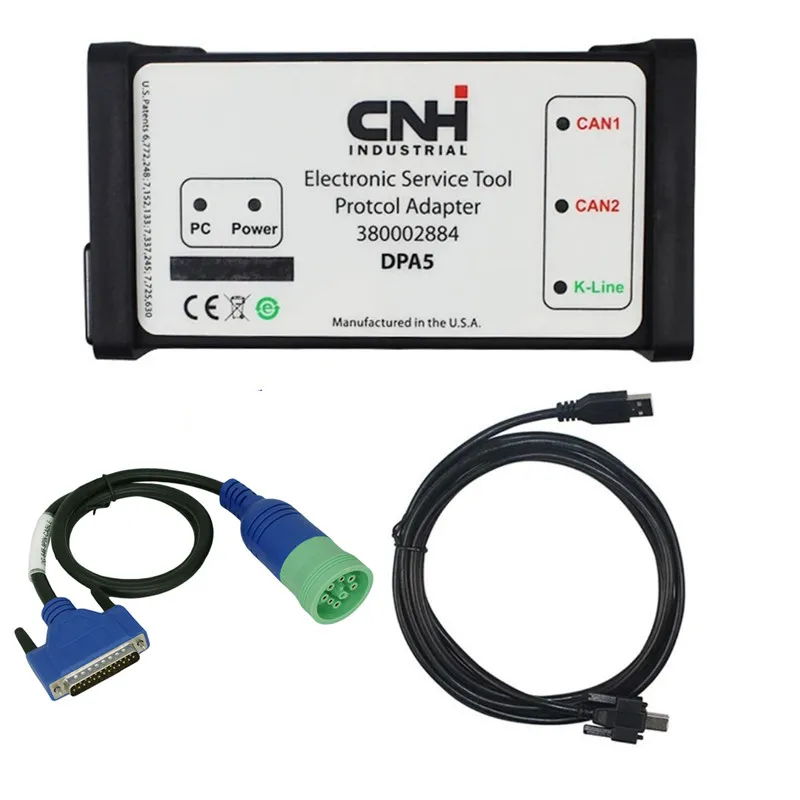 CNH EST V9.8 is the lastest version engineering level, Engineering level has more functions than dealer level CNH EST V8.6 and CNH 9.8 is with diagnostic procedure.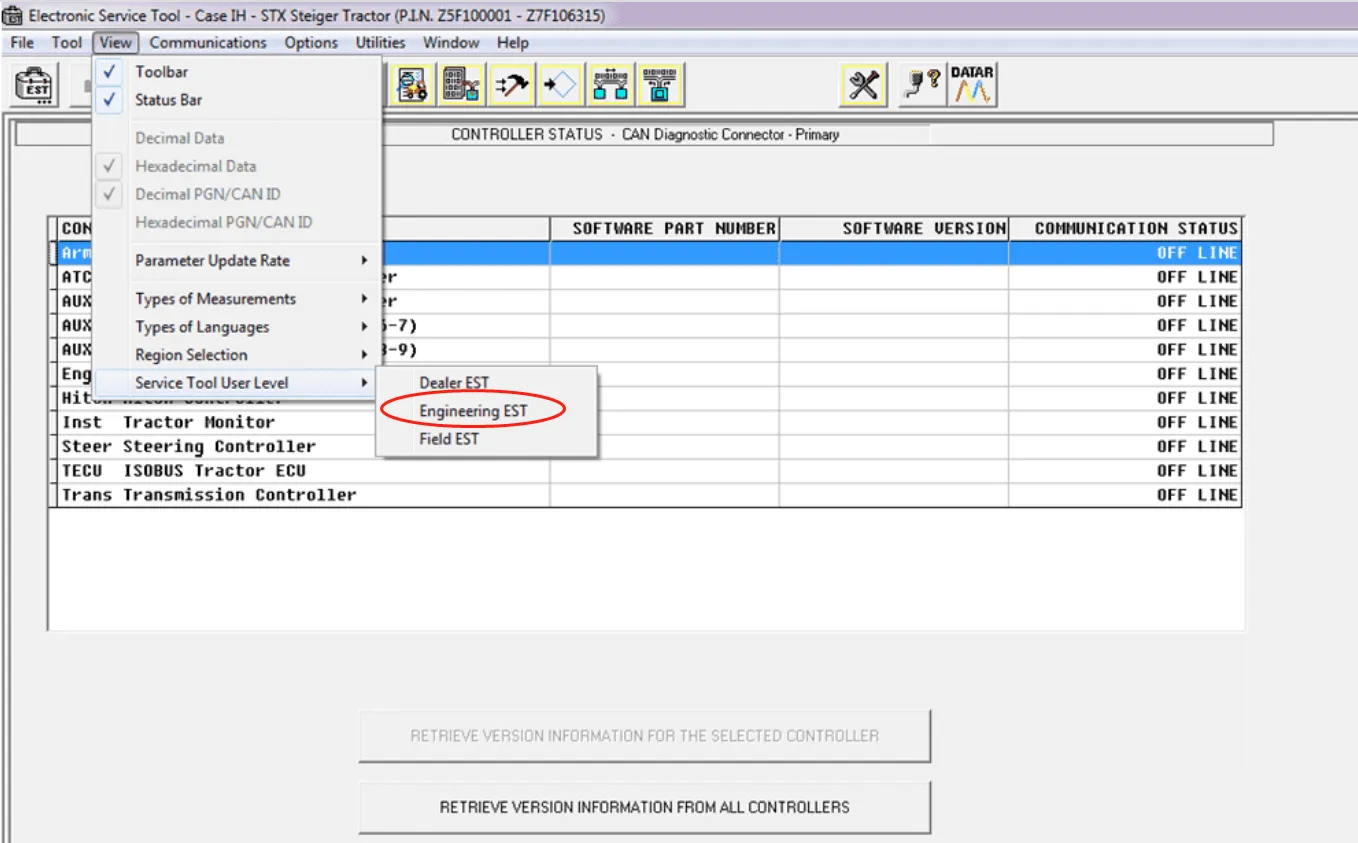 CNH EST 9.8 Software Free Download Link:
https://mega.nz/folder/TolhVSBT#yM92I22RtY7dP9Aa5o3lQQ
CNH EST V9.8 doesn't come with keygen. The software is free download. If you order this version, our engineer will activation the software for you via teamviewer or todesk. If you have the older version V8.6 or V9.5, you have to pay the extra cost for the activation.
What's new with CNH EST 9.8 ?
The release of the Electronic Service Tool (EST) 9.8 and new eTIM software includes several improvements to increase the ability of the user to service and diagnose equipment. These changes include: – EST PC OS and hardware requirements – EST Software Installation – Equipment Auto-Detection Support – EASy Software Management – EASy Injector Cutout Test Improvements Please see the Electronic Service Tool (EST) Version 9.8 Software guide in eTIM for more detailed descriptions and instructions for EST features.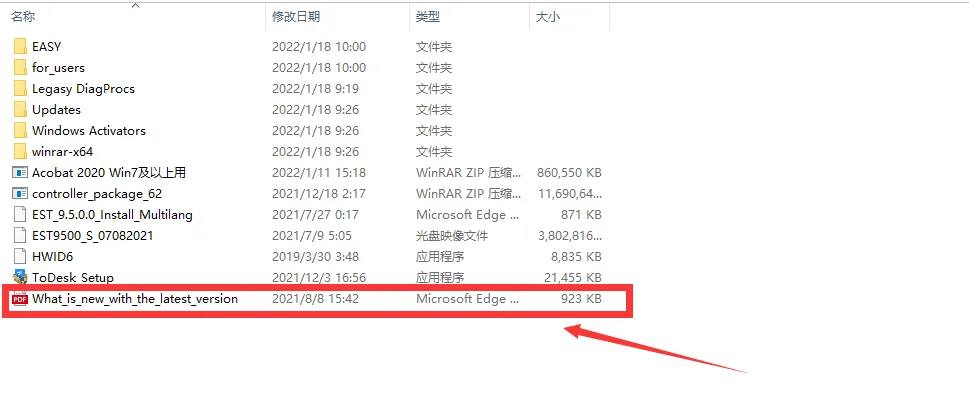 EST PC OS and hardware requirements All PC's running the EST and related software should at least meet the following minimum specifications:
Minimum Specifications:
Processor: Intel Core i5 3rd gen Processor or higher RAM
Memory: 8 GB or greater
Operating System: Windows
OS: Windows 10 64-bit
Note: A 64-bit operating system is mandatory
Before installing the software, you need to turn off or uninstall the computer antivirus software or firewall.
Hard Drive: 250 GB or greater – Solid State Drive (SSD) is recommended for improved performance Display: SXGA (1280×1024 or higher resolution) 65535 Color or better (Active or Dual Scan)
NOTE: Be sure to verify that the display quality is acceptable in direct sunlight Pointing Device: Windows compatible mouse, touchpad device, or touch screen Ports:
One 9 pin Serial port (preferred) OR USB to RS-232 Converter – FTDI Chipset) 380003514 – USB to RS232 adapter
Two USB ports Ethernet port WiFi 802.11b / g Bluetooth Mobile Wireless – Recommended DVD / CD Drive: Multi Format Dual-Layer DVD/CD ROM Unit (external DVD drive is acceptable) NOTE: EST 9.3.0.0 will timeout on July 31st, 2021. With this, all support for Windows 7 and 8.x will be closed
Supported languages:
English, Italian, Russian, Polish, Spanish, French, Portuguese, German, Dutch, Danish
New Holland Electronic Service Tool Function List:
Check status of parameters;
Retrieve faults;
Run diagnostic tests;
Make ECU and parameter programming;
Monitor active and logged diagnostics;
View and change ECU configuration;
View diagnostic procedures and schematics.
Troubleshoot problems;
Use asist database;
Run scope diagnostics;
E.A.S.Y – additional engine diagnostic and download tool for connection directly to ECU to perform diagnostic, programming and ECU reload by K-Line protocol.
FOR CNH Engine Download Tool operates from within the EST program to perform the following engine download operations:
Provide Engine Control Unit (ECU) programing update capability;
Provide blank ECU initialization and programming capability;
Provide ECU programming reassignment for blank and other ECUs;
Provide ECU download crash recovery.
It is recommended to make a manual equipment selection if the EST cannot identify the connected equipment.


EASY Injector Cutout Test Improvements
EASY 16.1.0.0 update EDC17CV41_DA_CNH28427_1_4_6 includes a change to the injector cutout testing. The injector cutout test for the NEF and Cursor engines will now disable injectors based on physical cylinder location.


The EASY software previously disabled injectors based on the firing order of the engine.
Please refer to the machine specific engine service manual for cylinder location.
New Holland Electronic Service Tool Supported Brands:
New Holland (Agriculture and Construction); New Holland FK (Fi at-Kobelco); New Holland O&K (Orenstein & Koppel); CASE (Agriculture and Construction); STEYR; KOBE-LCO; Iveco (Astra) (articulated dump trucks only); Flexi-Coil; Sumitomo (S.H.I.)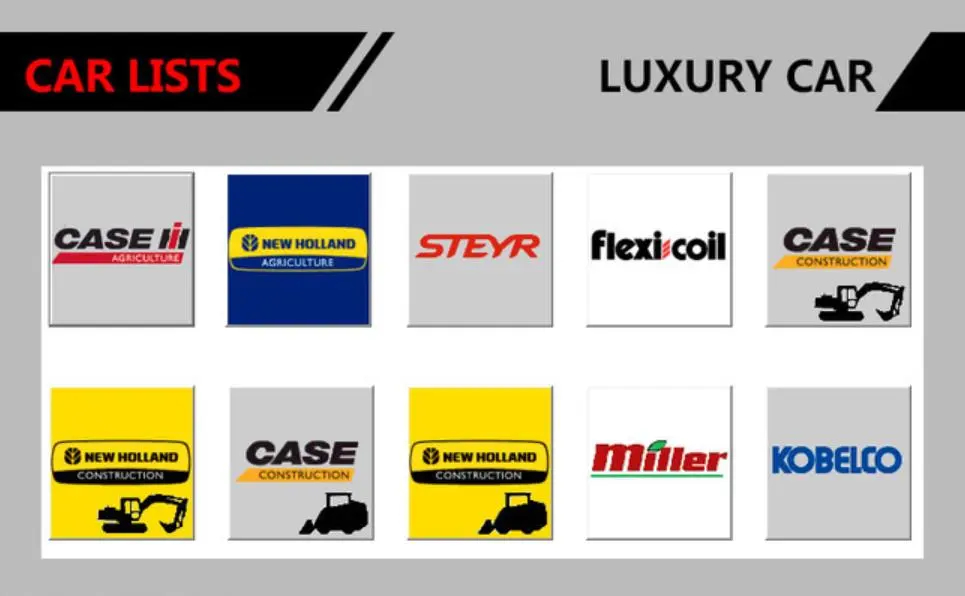 CNH Electronic Service Tool is with SN380002884 :
This interface is working for diagnoitic case and newholland with iveco engine with easy under EST. We are testing adapter with K-LINE.