Mercedes Benz C6 OEM Xentry diagnosis VCI DOIP Pass thur interfac is the latest interface for For Mercedes & SMART vehicles can replace Star C4/C5. XENTRY Diagnosis VCI acts as a Pass-through Interface, also called MB Star C6, For Benz C6 multiplexer to provide complete communication between a vehicle and the XENTRY software loaded on a PC.
A Mercedes-Benz diagnostic instrument designed by tested in full compliance with OBD2 protocols. It will not affect vehicle ECU and sensors, safes and reliable diagnostic. Please park vehicle safety before working with MB STAR C6.
MB Star C6 XENTRY Diagnostic VCI Software Include:
1.DAS / Xentry V2023.09
Xentry:the automatically Diagnosis Assistance System
DAS: New software released by Benz Company after 04/2009 by diagnosis new cars.
2.WIS net 2021.07: Workshop Information System
Supply the whole view of the wiring diagram in a car, component location diagram, and maintenance method. What you do is to enter the chassis number, and then you will get the manufacture data, engine configuration, and the car model -all in detail.
3.EPC net 2018.11: Electronic Parts Catalog
4.ST Finder 2020, StarFinder : 2022,StarFinder : 2008 optional: a Part location finder
5.SDmedia 2015.01
6.This C6 hardware not support Vediamo
7.DTS 9.02 + DTS8.13: Engineering software for offline programming
1) Fix the error that Mercedes-Benz DAS cannot directly call WIS
2) Join the DAS sedan smart offline programming
3) Join the 204 DAS stand-alone version, which can be mutated (German), which is more powerful than Vediamo
4) Join DAS special function password-free access PKW and SMART
5) Repair SMART 450, 451, 452, 454 No longer need TAN Calculator, all offline
6) Increase offline EOL and VMAX all LKW, modify truck maximum speed limit
7) Lift the truck NOx TORGUE restriction, do not need FDOK XT calculation code, directly enter, directly cancel the legal speed limit, you can modify without special function
8) Clear the truck SCR/ADBLUE fault code (MR), do not need FDOK XN calculation code, enter it directly
9) Add DAS 212,207 prototyp model
10) Add Xentry special features and the VeDoc calculator ($30 for activation)
Xentry Diagnosis VCI Mercedes C6 Computer configuration:
configuration CPU i5 Up, 4GB Running Memory at least.
It is recommended to use a solid-state hard disk above 256GB. The software in hard disk we provide already includes full software system. This software only available for our commodity C6 VCI. Please do not connect other devices for diagnosis. It doesnot allow to install other irrelevant software or drivers. If the software was damaged, please contact the supplier for remote assistance, or send the hard disk back for reinstallation.
MB STAR C6 Usages:
1.XENTRY DAS
Connect the C6 VCI via 16Pin cable to car OBD2 diagnostic seat, secondly use USB cable to the computer.
And you can also connect C6 to computer through WIFI without setting. It Obtains an IP address automatically. Its Wireless "UPSTAR".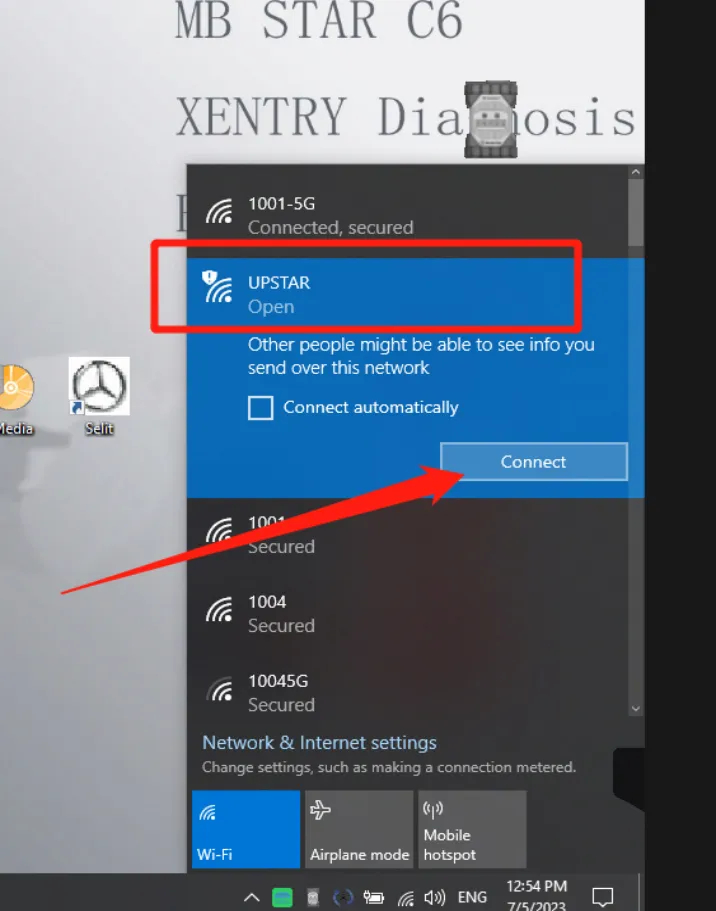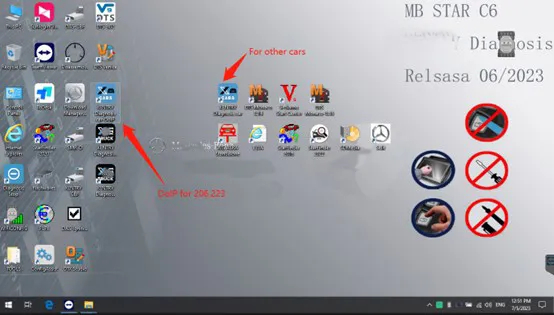 Open XENTRY Diagnosis car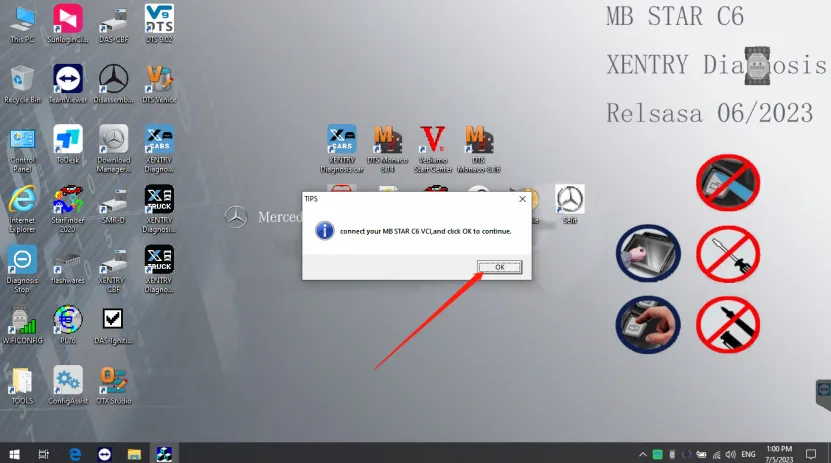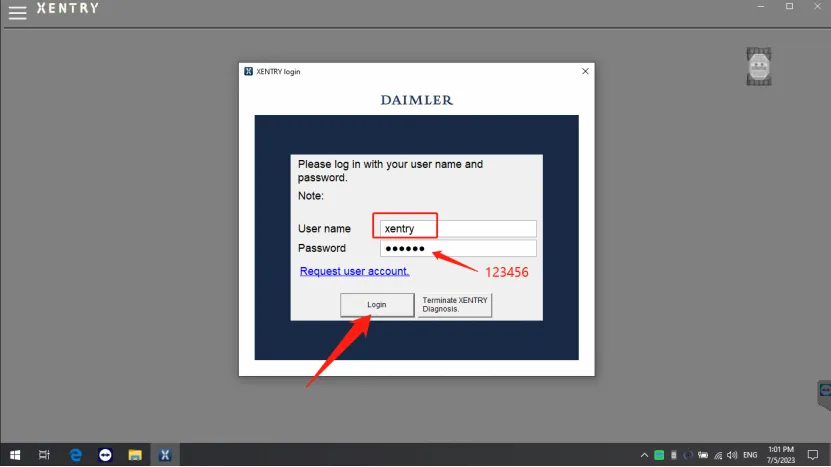 User name xentry,password:123456
Choose the car model you were connecting with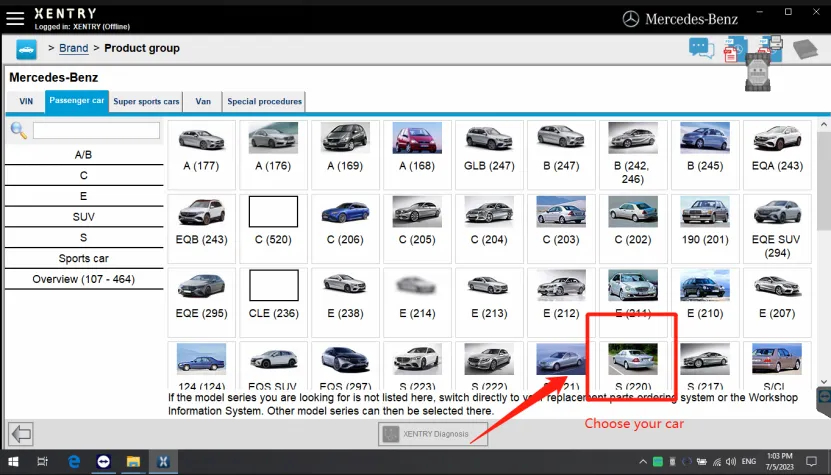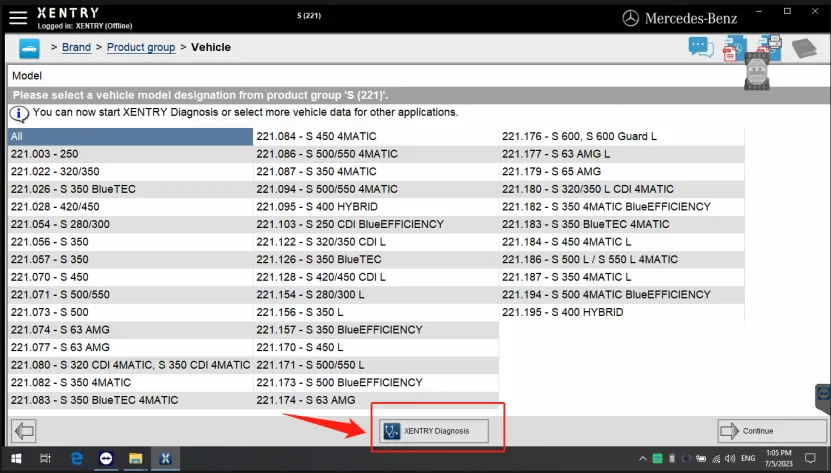 Press Xentry Diagnostics start to Diagnostic work, reference below tips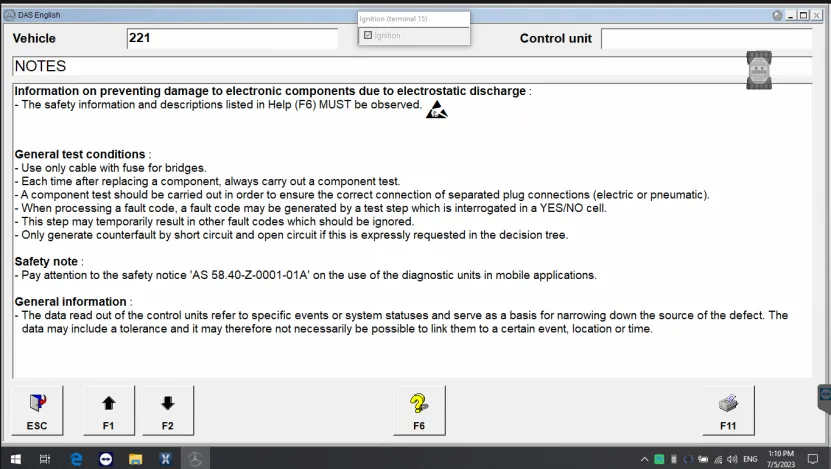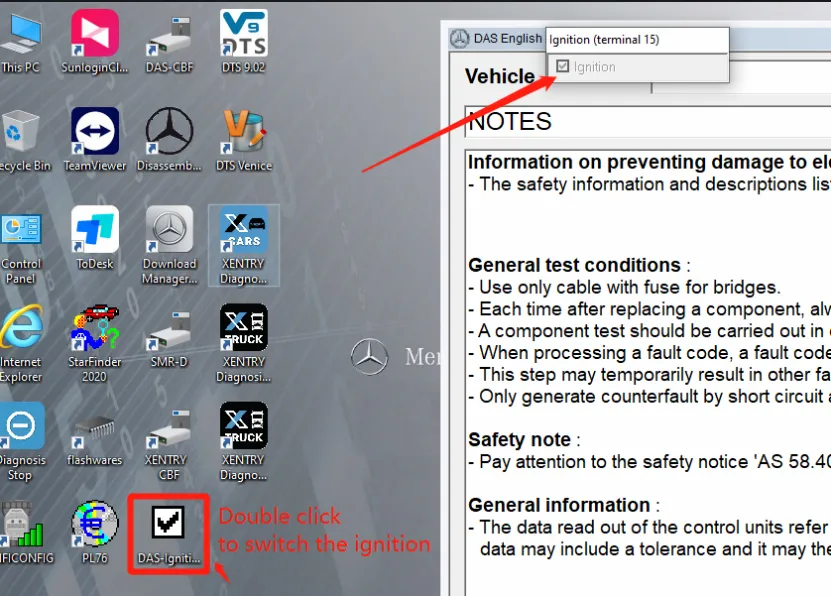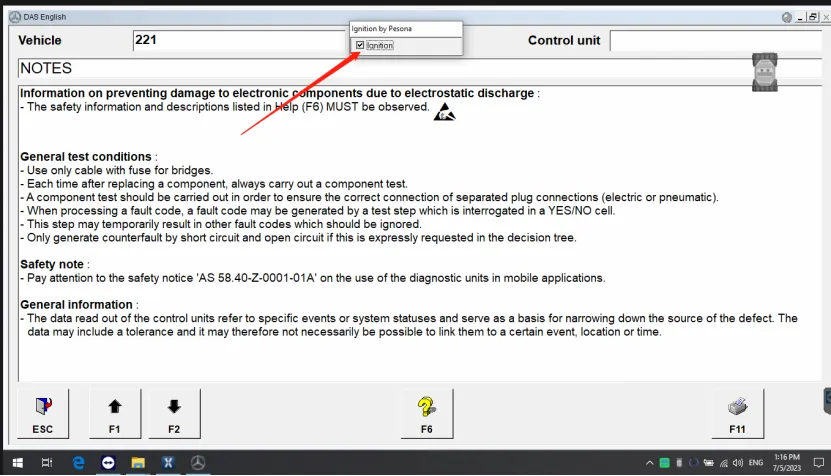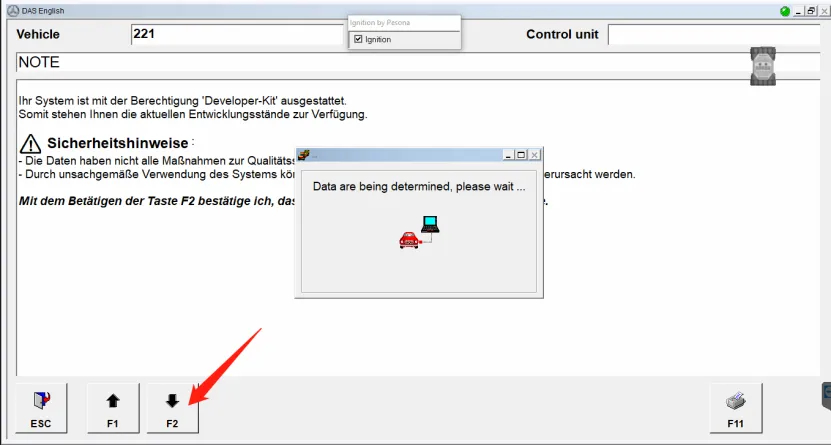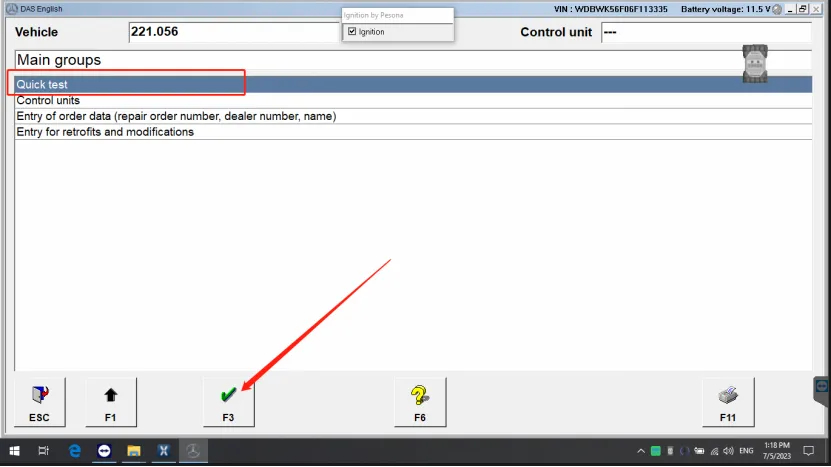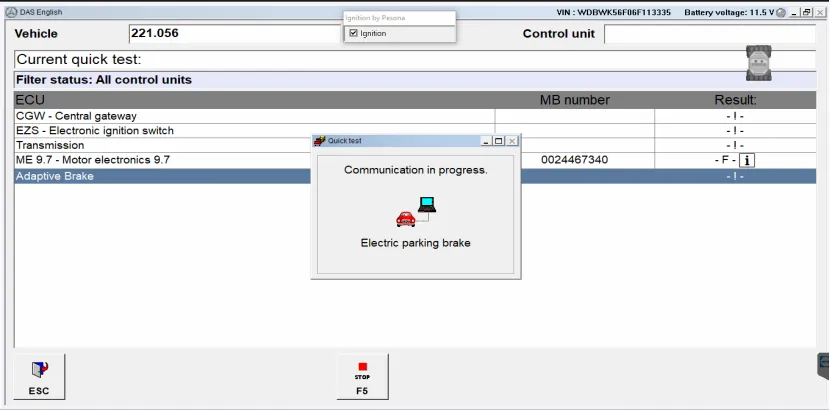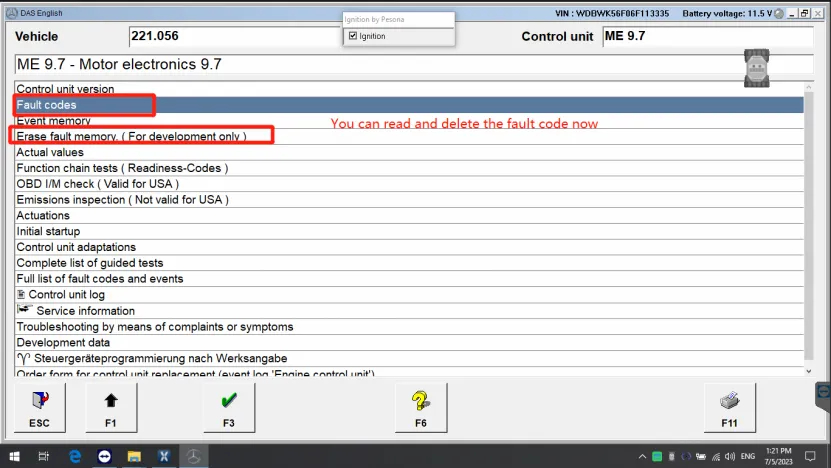 Vediamo (modify maximum Speed Limit)
Open Vediamo program, follow below tips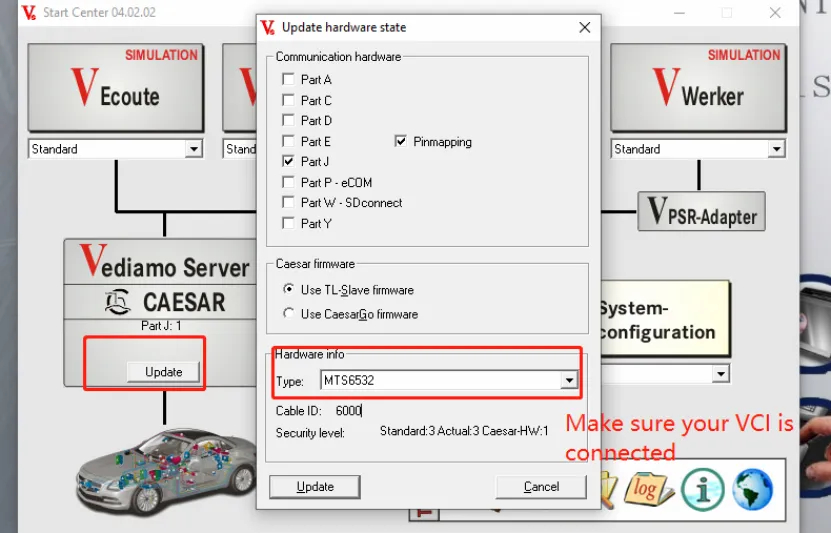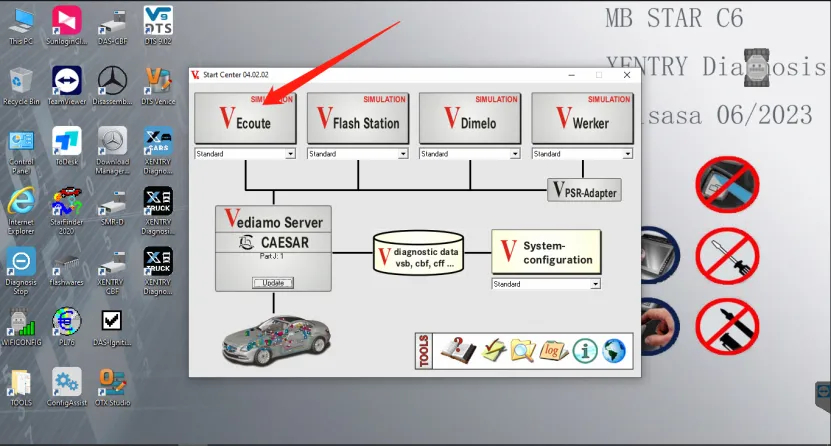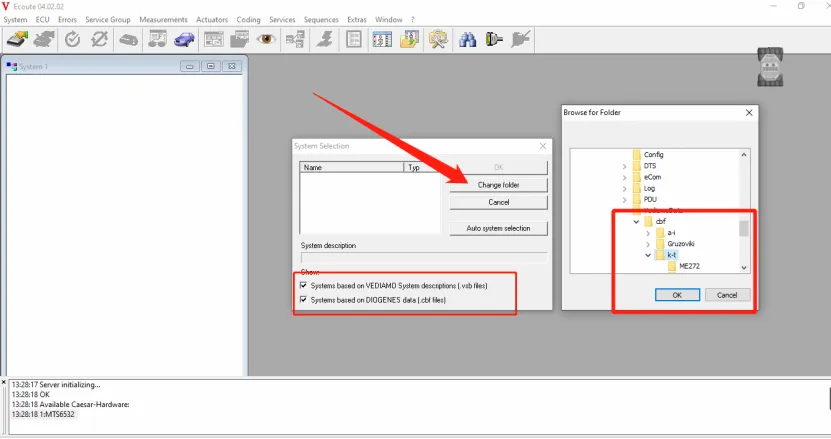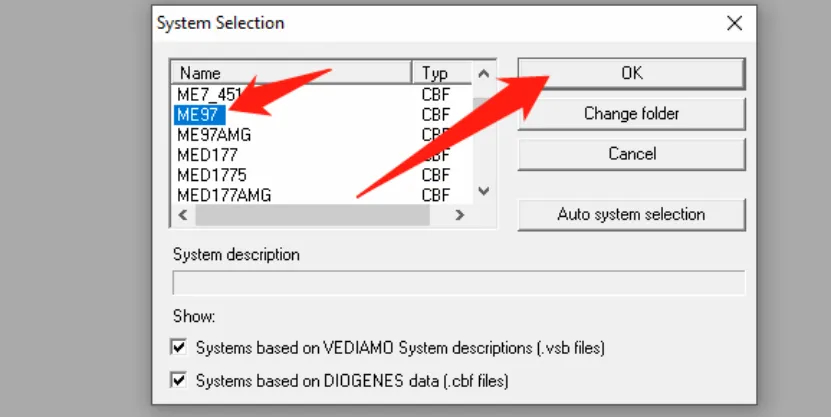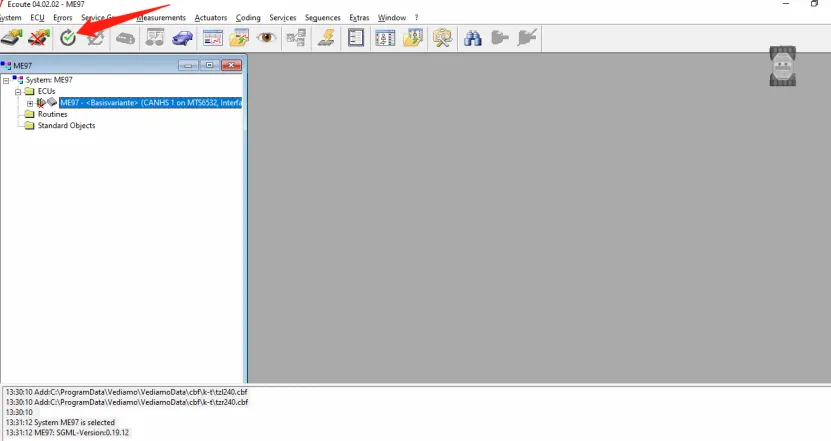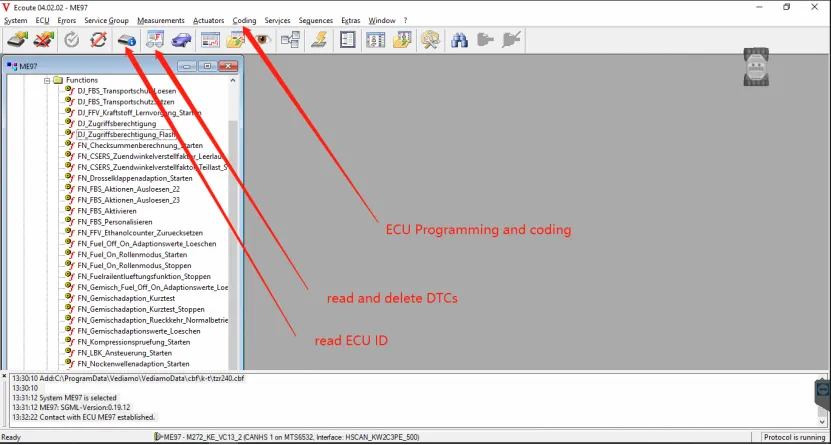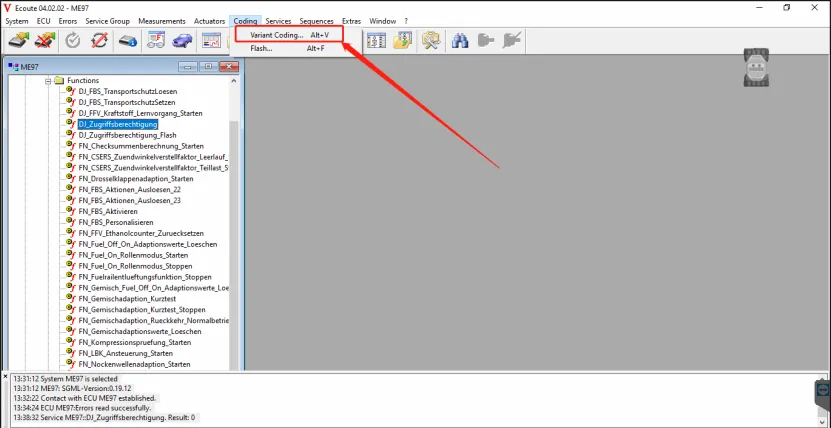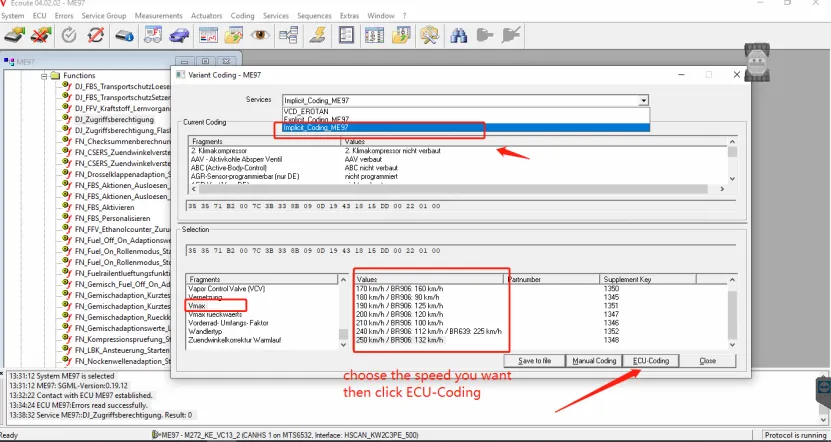 DTS Monaco Usages : did not support car model of CBF files. Once for CBF files model were required, please use Vediamo program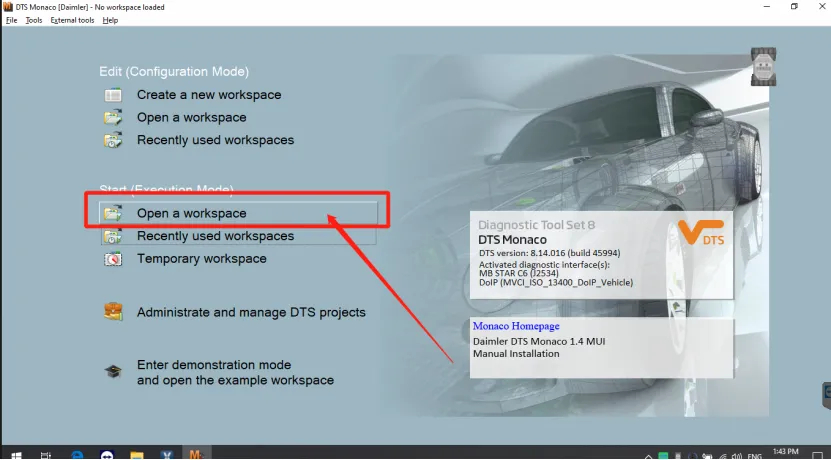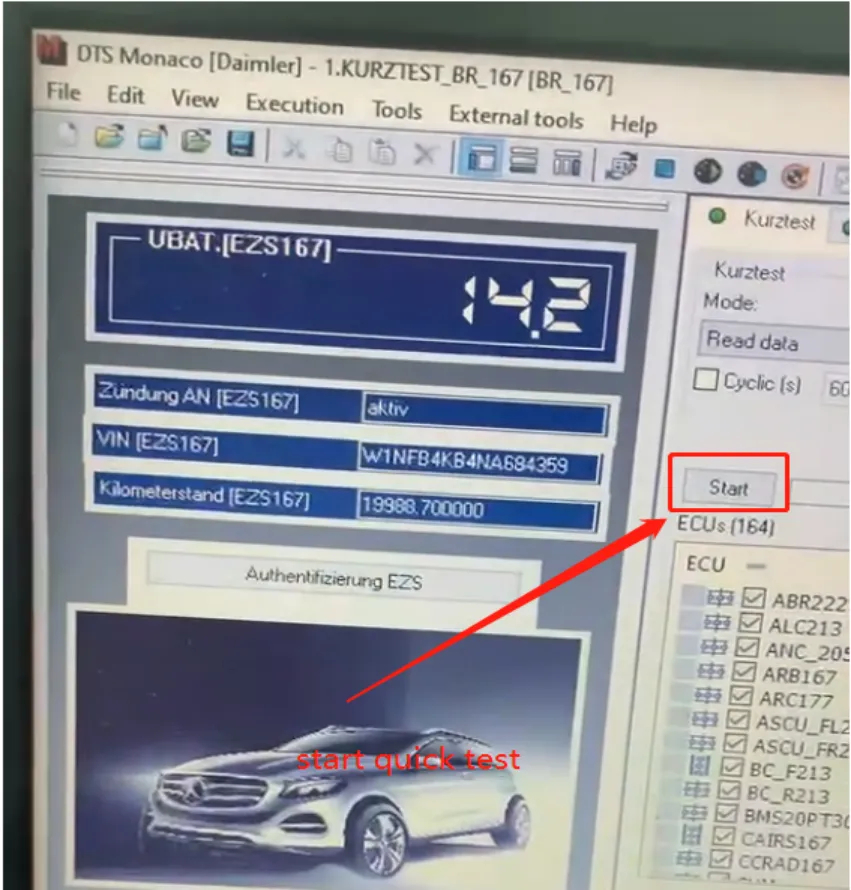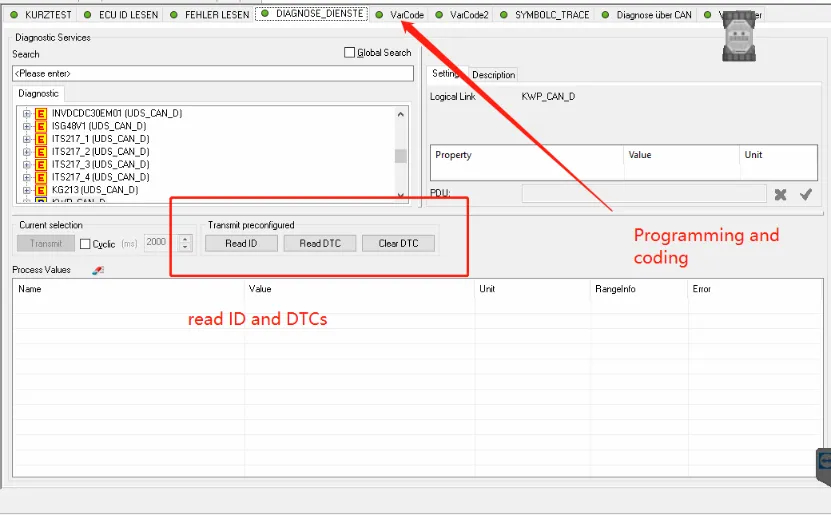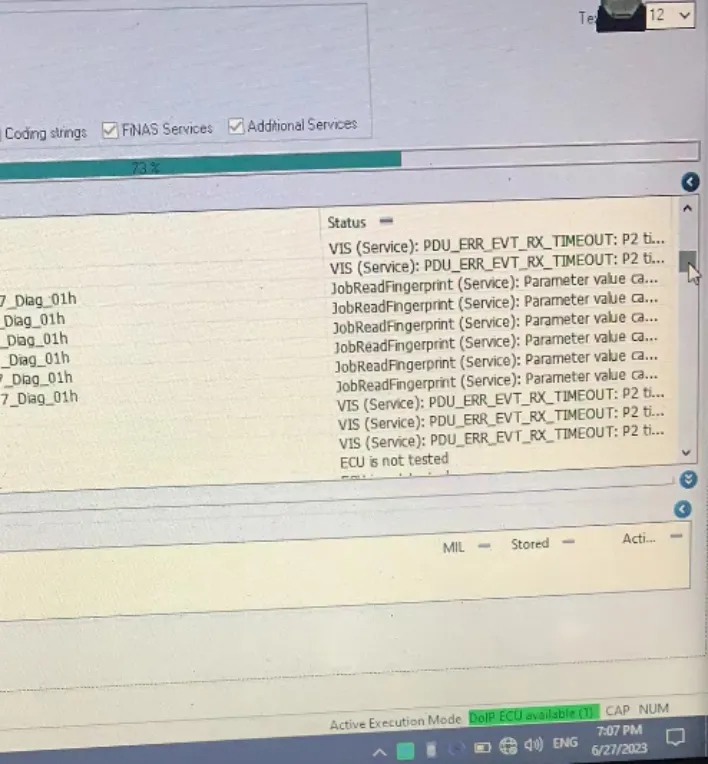 We can see DoIP ECU working is available once model was supporting this function from picture.
Attentions to use MB STAR C6 multiplexer :
1. MB STAR C6 only for Mercedes-Benzunication errors once chose other options devices.
You would be requested to send the hard disk back to seller reinstall C6 software caused by wrong action.



3. MB STAR C6 takes about 20 seconds to wait during the wireless was setting up after car has been connecting. Wireless will connect after Power light On.