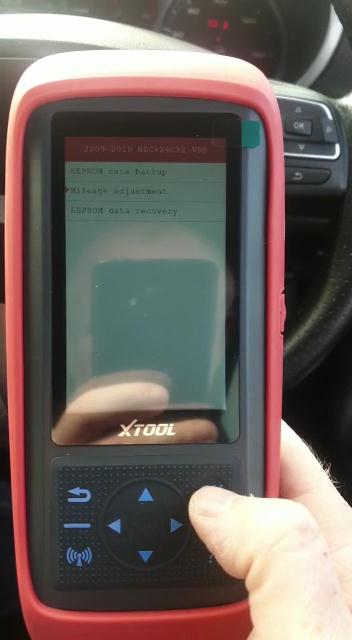 Autonumen engineer replied:
Please try the following 2 steps to solve the problem, if xtool still fail to read KM, please contact us for remote assistance.
Step 1. Connect Xtool X100 Pro2 to Windows PC, find the SD card and format it.
Step 2. Download and install this update tool, login with the S/N and password, then click on "Update".
Xtool X100 Pro2 update tool free download:
http://down.xtooltech.com/misc/Xtool_Upgrad(TP150_TP200_X300P_X100PRO2_X100SUPER2)v1.0.1.5.rar
Note:
Notice! ! ! During the upgrade process, please do not operate the buttons of the Xtool X100 Pro2 or disconnect the data cable. After the update is successful, please unplug the data cable and then reconnect it.